2010.11.02 Tuesday | category:-
October has been a hectic and stressful month for me! But it was also my first Halloween and I totally had fun with the guys. (:
We had to find costumes, buy our own props so it was fun! I like my look which is a cavegirl! And bf was a lecherous monk with the cavegirl lol. While Emily and KT went as a doctor and nurse couple. So kinky yaaaaar.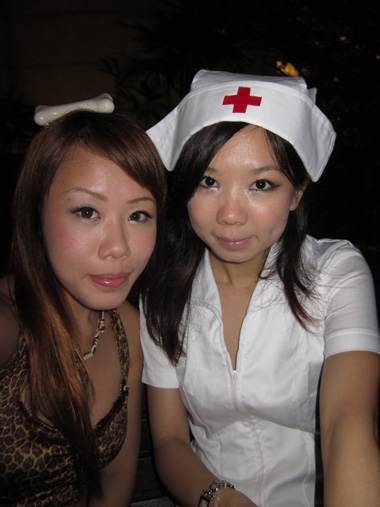 ~ cavegirl and nurse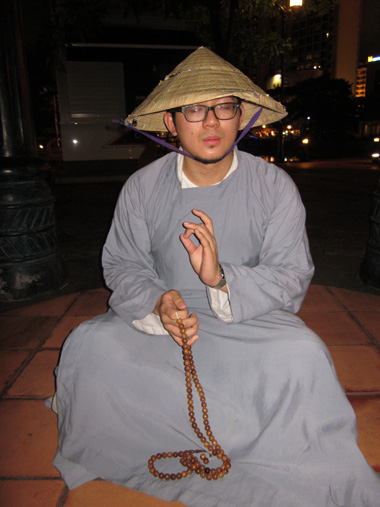 ~ teh monk in meditation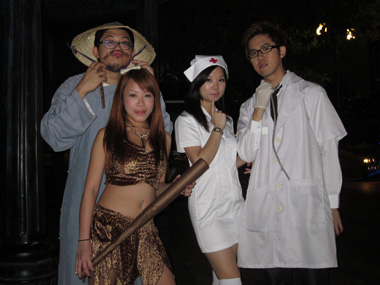 ~ monk, cavegirl, nurse and doc tan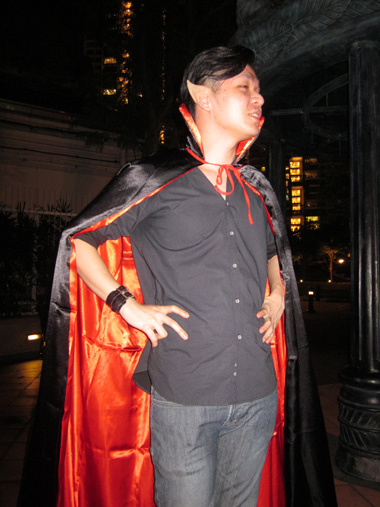 ~ kelvin the kount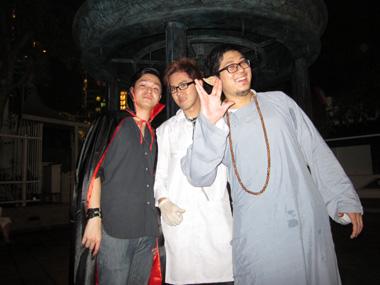 ~ kel, kt and bf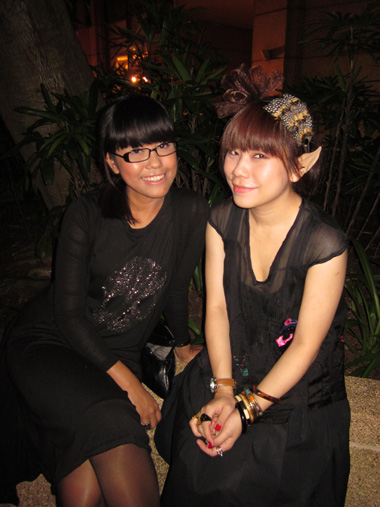 ~ rie and viv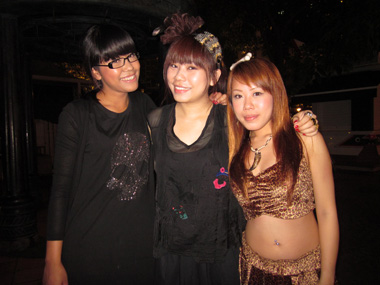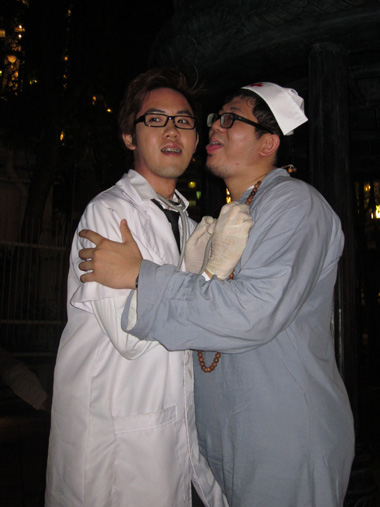 The horny monk decided to disguise himself as a nurse in hopes of seducing the doctor.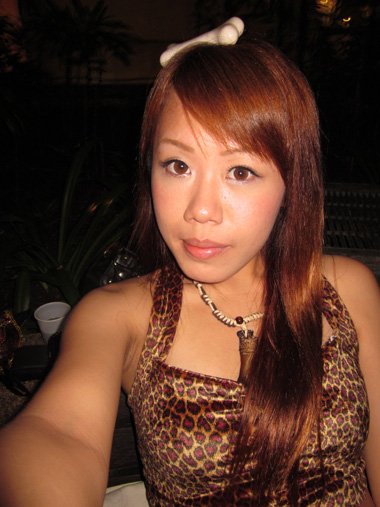 Random self-pic. =D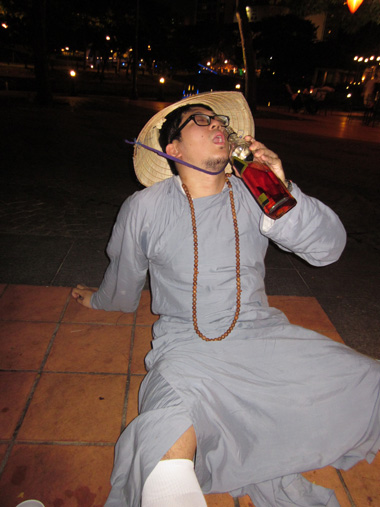 ~ drunk monk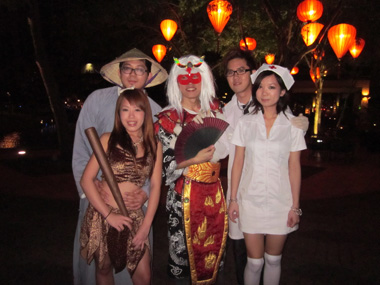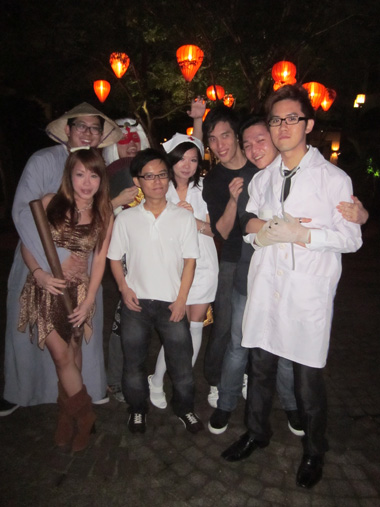 ~ group shot!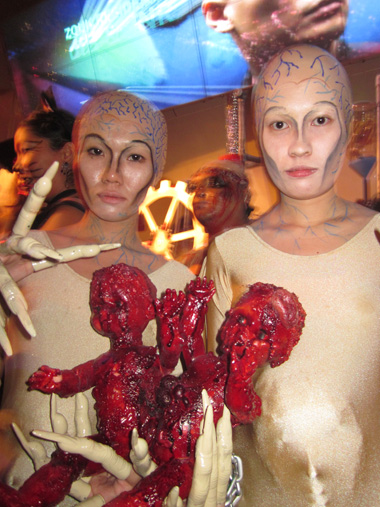 ~ manda and wenrui
The sick couple dressed as some sick, horrible deformed humans with a pair of sick bloody fetuses. GROSS!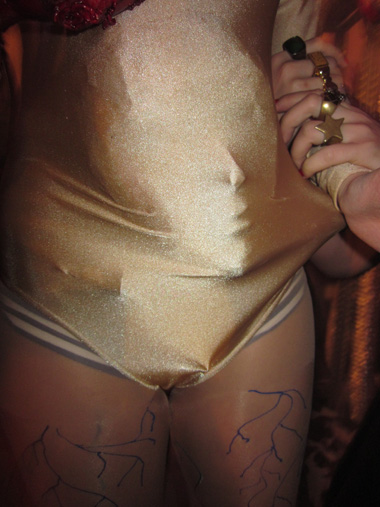 ~ see the tummies got human faces one!
Damn sick and twisted.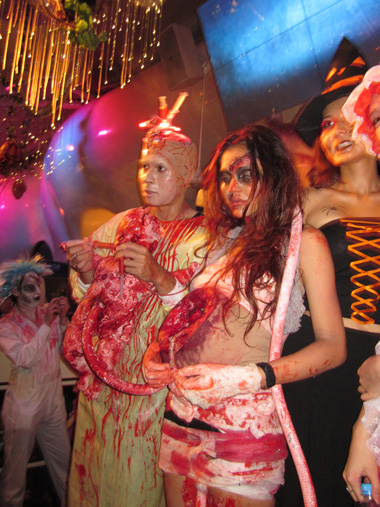 ~ gross bloody surgeon with a pregnant woman, the fetus was dug out of her womb gross
Must give props to Zouk and their sick-looking props and makeup man.
I wasn't scared la but I sure was grossed out by the gore and sick makeup.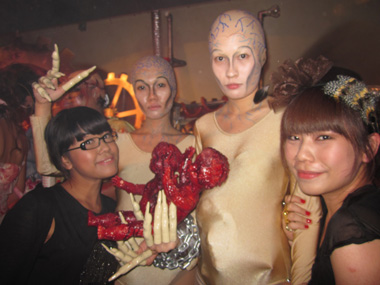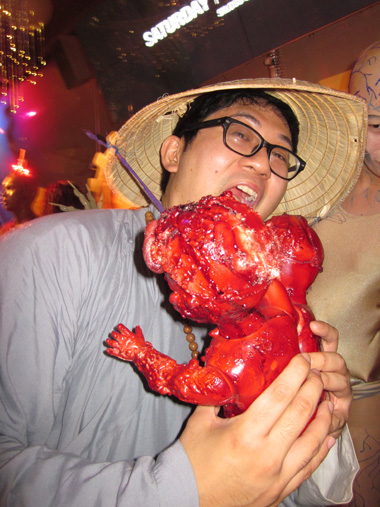 ~ monk eating charsiew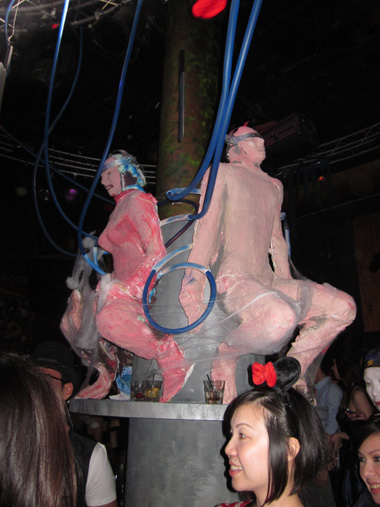 ~ deformed humans tied to the pillars inside Velvet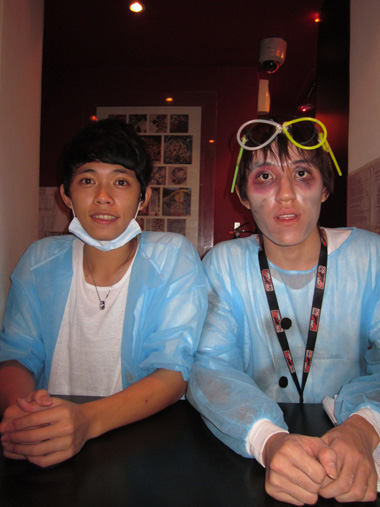 ~ zombie surgeons?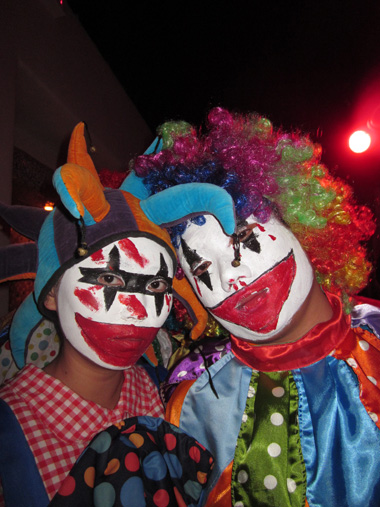 ~ clowns! (sis, your fave)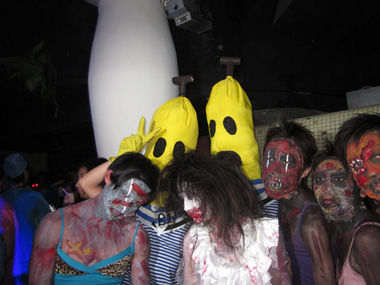 And bananas in pyjamas with a bunch of zombies.
I love bananas in pyjamas! One of my fave kids show last time lol.
Thanks ya all guys, I had an awsum time and it was fun dressing up and hanging out together during Halloweeeen! Never thought Halloween would be so fun, not really when I was on the dancefloor though but still fun! ~ xxx
Next year I wanna go to Night Safari, heard its supa scary there. Gotta just try to scream my way thru then lol.
Entry
Comment
Archives
Link
Feed
Search