2010.10.25 Monday | category:-
FOOD!! And my bf. (: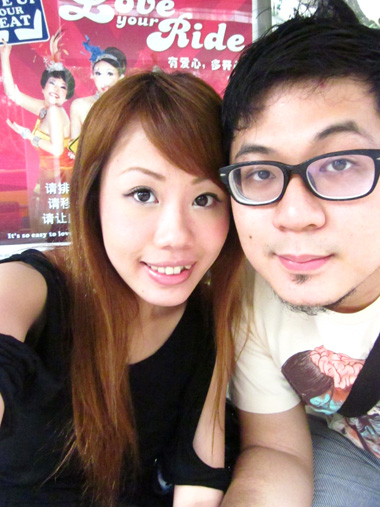 Love to eat~ I know you are missing my food pics so here ya go: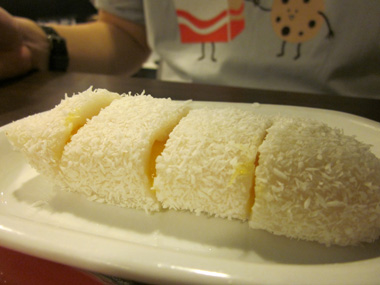 ~ mango sticky rice roll
Lol YQ ordered this, it looked good but sadly was below his expectations.
Looks like "Looks can be deceiving" applies to food as well.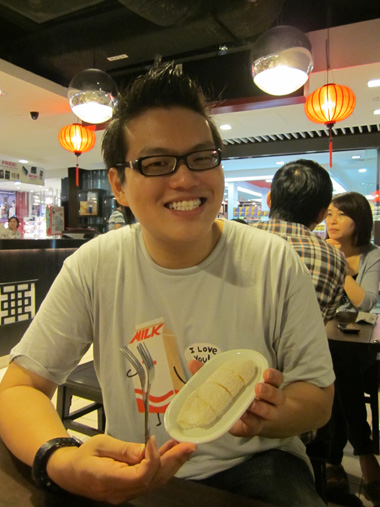 ~ smiley YQ
Before eating of course.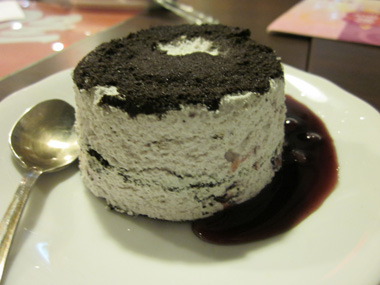 ~ blueberry pudding
Ahhh this was supa yummy!! Creamy blueberry cheese-cake texture with oreo ontop.
It was a match made in food heaven, oh yes.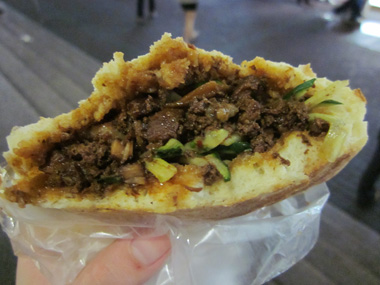 ~ braised pork belly pan-fried bun
This tasted damn awsome. I duno how to describe it la, just have to eat it if you are a meat lover like me! HAVE TO!
Its basically some kong bak in a big pan-fried bun with veggies so you get the gist. It can be found in Chinatown, near those food stalls outside OG.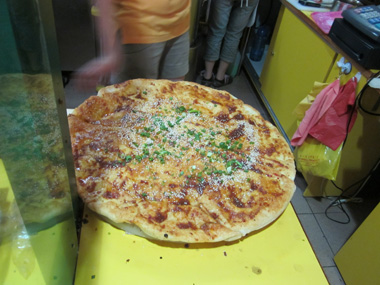 Some pan-fried "biscuit" thingy. These China food are really like fucking A. I know its all carbo but I can't help myself lor. Chinese pizza FTW!! So savoury mmmmmmgood.
Oh we went Chinatown in search of props for Halloween.
Halloween is this week, am so excited can~
Ok more to
eat
come soon!
Posted by:
ペリー
|at: 2010/11/01 2:39 PM
Entry
Comment
Archives
Link
Feed
Search