2010.10.10 Sunday | category:-
Recently I've been too lazy to blog, its true. /awkward
I blame it all on er, a busy schedule and tiredness lol. What's new when I am always complaining about these agonies.
Still I have been pigging out like usual, just that I am also lazy to take photos wtf. Totally irresponsible therefore I've got zero inspiration to blog.
Just snapped a few pics during dinner with bf and his parents at this cosy restaurant tucked in the corner of Anchorvale CC. Which was pretty near my house. And that was also when we realized that there was actually a river behind the CC, which we go at least once a month for a year or 2 and had no clue at all wtf.
So much for being young and adventurous lol, when we never ventured far.
What we had at Brewbaker's: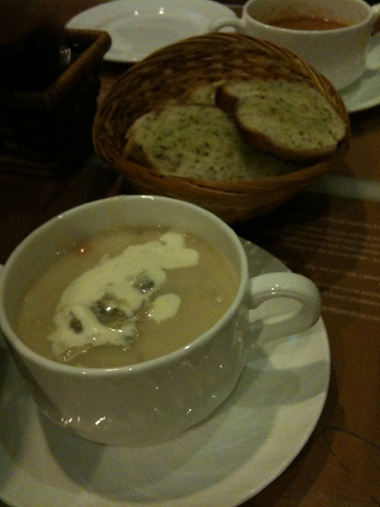 ~ yummeh clam chowder
And garlic bread. Duno who was the genius that thought garlic bread goes well with soup, and it does - with any kind of soup.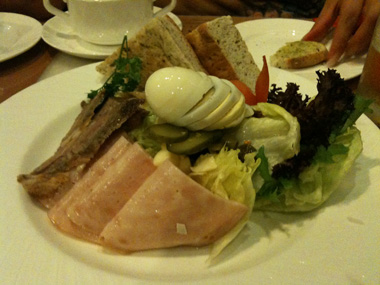 ~ Chef's salad
Supa delicious! I usually don't like salad cos its to much veg, but look at this!
Eggs, ham, roast chicken, chunks of cheese and even 2 slices of bread.
It was a very, very attractive salad if you ask me.
Just cos I love to eat meat so much lol.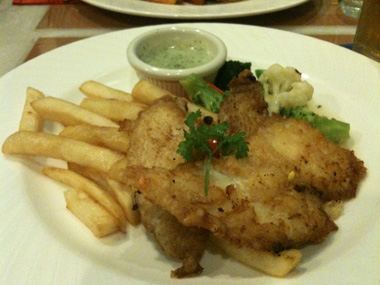 ~ my grilled NZ dory fish
Was surprisingly good! Crispy on the outside and soft on the inside, I enjoyed it as much as I enjoyed the salad. (:
In fact, everything else we ordered tasted exceedingly good.
Can't remember a time where I had such nice western food in a restaurant already cos its been such a looong time.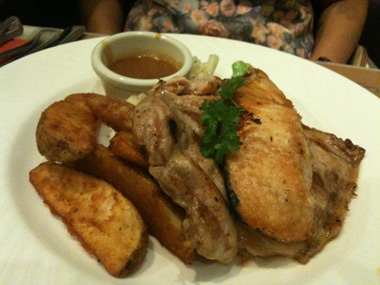 ~ bf mum's chicken and fish meal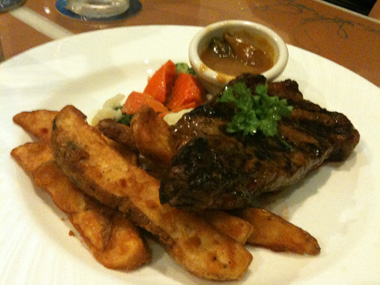 ~ Sirloin steak with wedges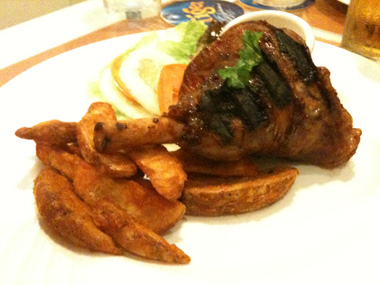 ~ lamb shank with wedges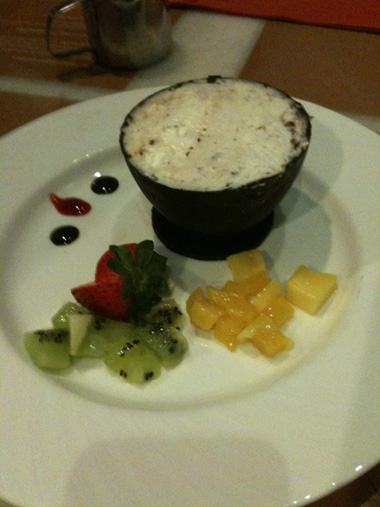 ~ marble cheesecake in a choc cup
The cup was 100% choc and edible! I loved it sooo much tho its was dark chocolate.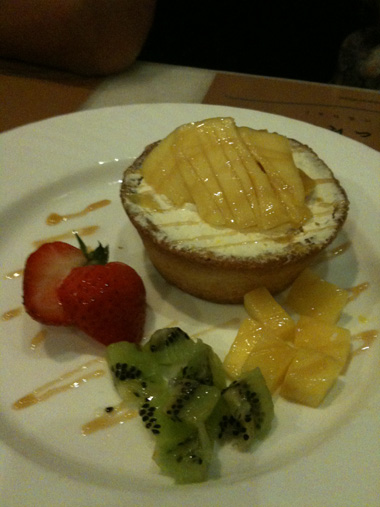 ~ mango tart
And how can I forget to post a random pic of us two, that would be unthinkable.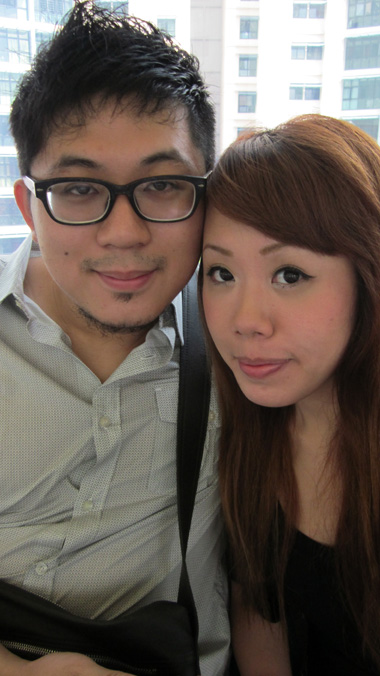 Another perfect weekend for us!
I am looking forward to two things for this month and the next. Firstly, I can't wait to get a new phone.. though I know my pocket is not deep but still, my iphone is literally falling apart and I HAVE to get a new phone. /wails
Sorry dear iphone 3gs, you have served me well over a year and I thank you for your service. You will be sorely remembered. For I know I dropped you like a gazillion times and you still stayed stubbornly alive for my sake.
Second thing is next month bf, me and our friends will be going on a holiday together! So exciting now that the tickets are booked. =D
Can't wait to take a break from work and everything else. I am expecting so much funnnn!
K that's all for nao, time to watch G7!
Posted by:
ぺんたごん
|at: 2010/10/16 11:48 PM
Entry
Comment
Archives
Link
Feed
Search