2010.10.03 Sunday | category:-
Whoopsee been sooo lazy to blog haha. Its been a week plus already!
So caught up with work and play and recently, watching my current fav Korean variety show called Invincible Youth. Hara and Narsha are my fav G7 members, always doing hilarious stuff that made me LOL. Narsha especially cos she don't care much about her image as a professional singer/dancer and lets herself go crazy! There isn't much of a script as most of the show involves farming work and cooking, and manual labour so its really quite an interesting reality show.
This is the vid of the group perfomance during 2009 KBS award ceremony, which is really nicely done! Showcased all the girls' band most popular song.
The weekend was awsum as usual, I love love love spending time with my bear of a bf.
Sigh, I really miss my old hair.. I WANT IT BACK! This new fringe is so not me. ):
I can't feel even 60% confidence with this hair, so demoralizing. WHY DID I GO CUT MY FRINGE MYSELF WTF.
GROW HAIR GROW
.
(P.S: Only the ones on my head please and not anywhere else on my body.)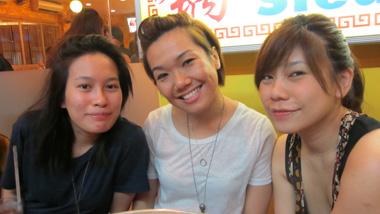 ~ lulu, manda and viv
We went for laksa steamboat and they loved it!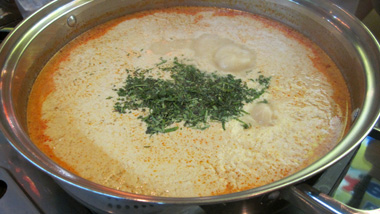 Oooo so shiok, the soup is so awsum can die.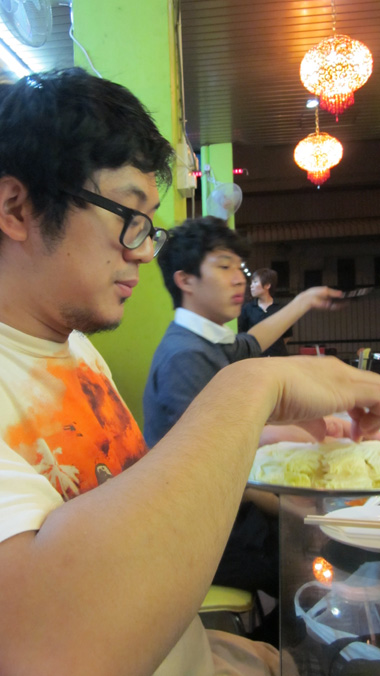 ~ baby busy eating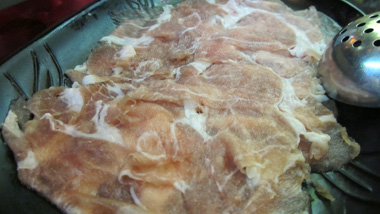 ~ slices of pork belly.. so they said.
Doesn't really tasted like pork belly though. I feel cheated.. somehow.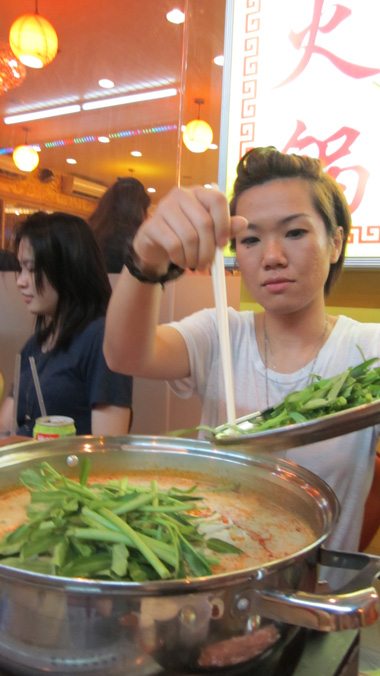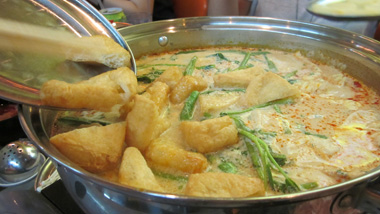 I HEART TAUPOKS AND KANGKONGS. Yes yes, more in the laksa soup!!
Spammed it nonstop lol.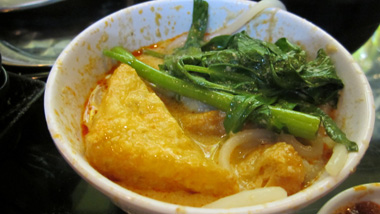 It was supa shiok but I ended up with a fever the next day. -_- FML
Maybe my body just got low immunity resistance to laksa steamboat. I was feverish but I went to work, then took half-day cos I couldn't concentrate on work anymore and felt so dizzy.
After-effects of the laksa steamboat was baaad haha.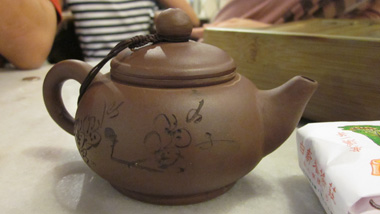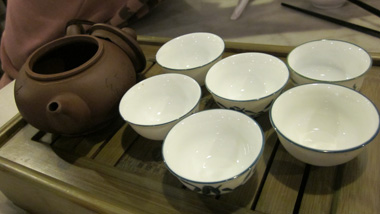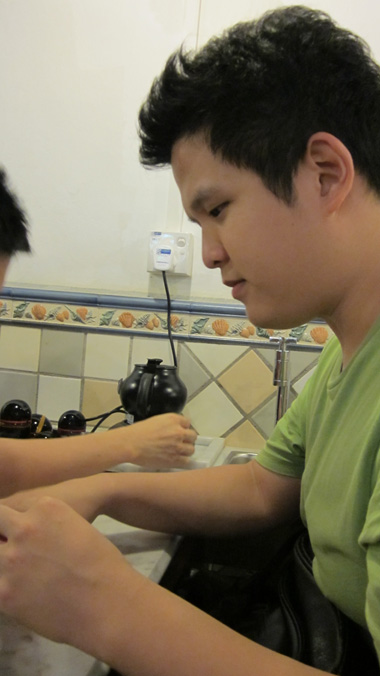 ~ marc having chinese tea with geoff
Very ah pek lor!! I only remember seeing my grandpa doing the chinese tea thingy when he was alive.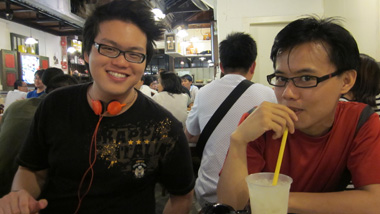 ~ yq and gh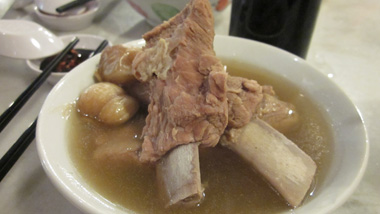 ~ BKT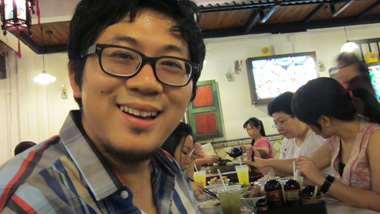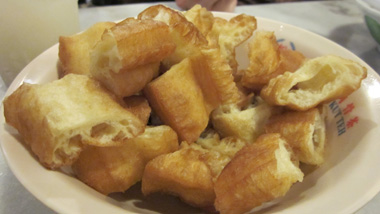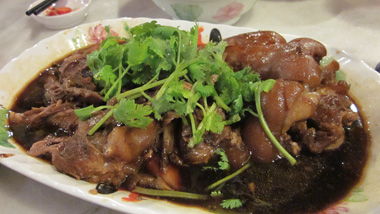 ~ braised pig trotters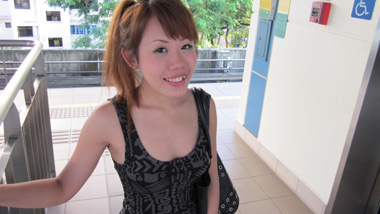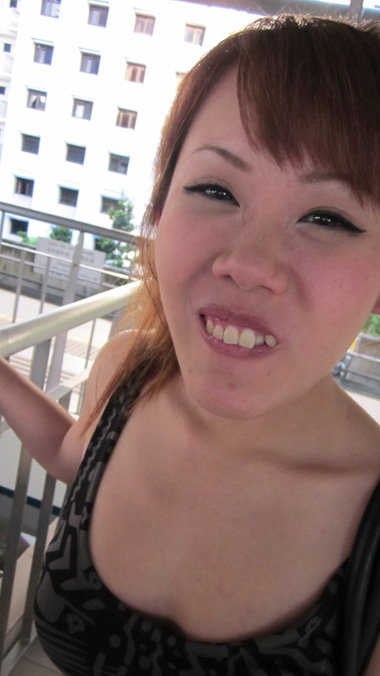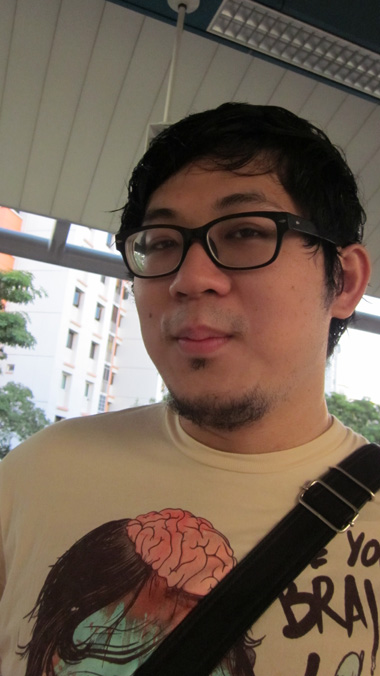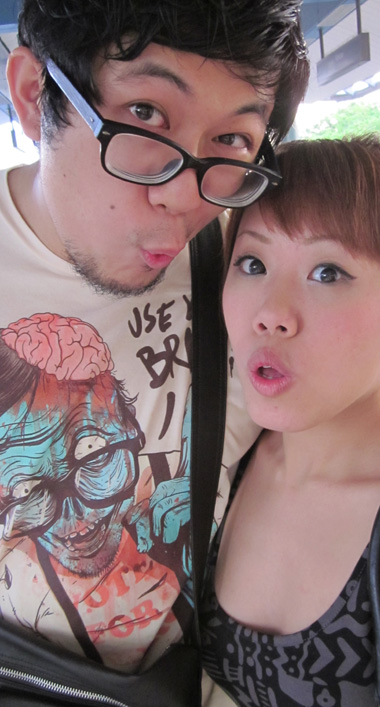 I like the T-shirt I bought for bf.. cos its a zombie saying "Use your brain" that resembles him.
End of spam post.
Suddenly don't feel like writing anymore since we lost 3 dota matches in 2 days.
Goodnight.
Posted by:
ぽこぺん
|at: 2010/10/09 5:01 PM
Entry
Comment
Archives
Link
Feed
Search