2010.09.23 Thursday | category:-
For those of you that didn't know, Mid-Autumn Festival is whereby the chinese people have their mooncakes and carrying of lanterns. There will be a full moon as it is on the 15th of the Chinese calendar, and there will be people carrying brightly-lit lanterns usually in the parks and gardens. Others will be comfortably at home, eating their mooncakes and admiring the moon while sipping tea. Ahhh~
This day also marks a special date for us as it was on the 15th of the Chinese calendar, which also falls on Mid-Autumn festival day - that we both go together. (: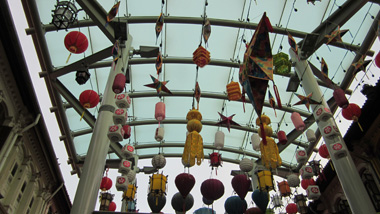 ~ Chinatown with lanterns decoration
When I walked out of Chinatown, I was kind of impressed by the lanterns hanging overhead.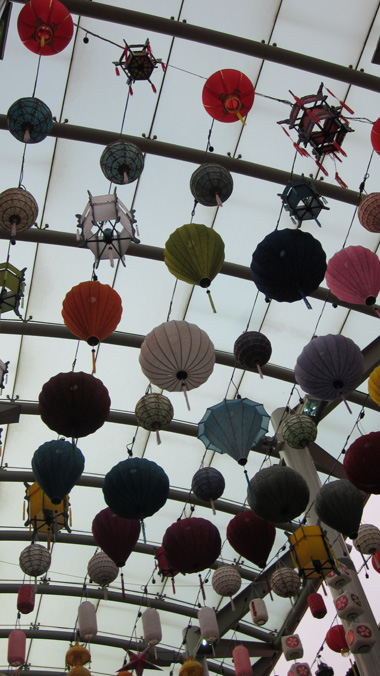 ~ as they were made up of different colors and shapes
So kalerful!
I went there in search of lanterns to buy for the festival.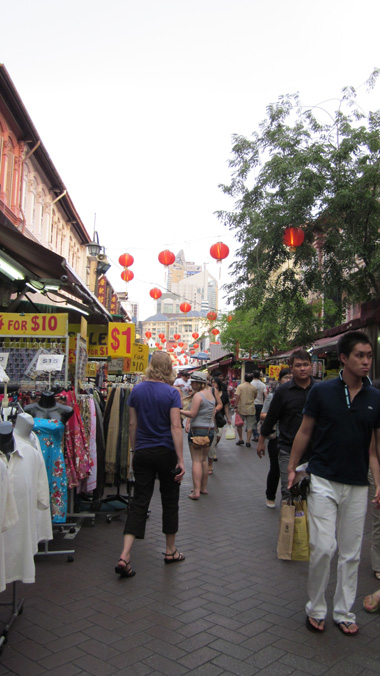 ~ lotsa people, mainly tourists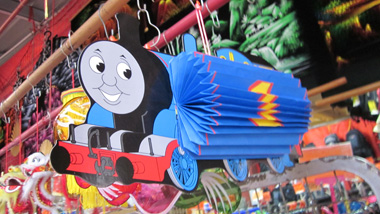 ~ Thomas the toy engine lantern
Lanterns, are marketable by putting the most popular cartoon characters.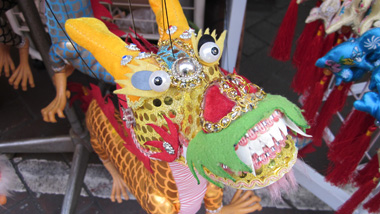 ~ old skool dragon lantern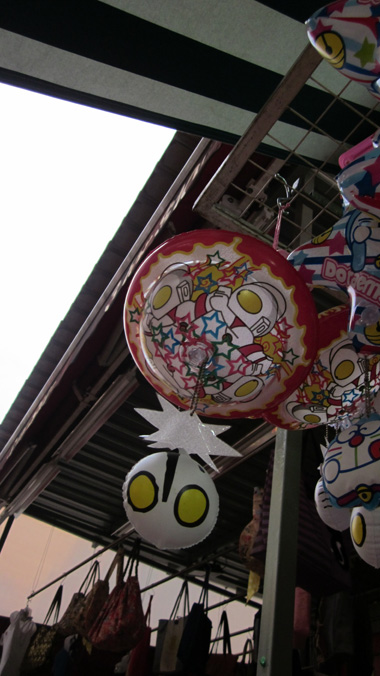 ~ Ultraman lantern
Afterwhich I went Clarke Quay to meet baby to have dinner.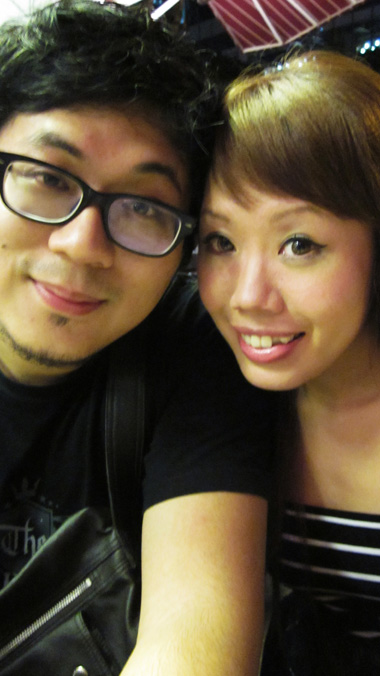 ~ =D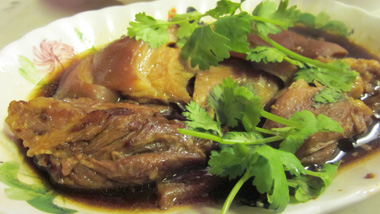 ~ braised pig trotters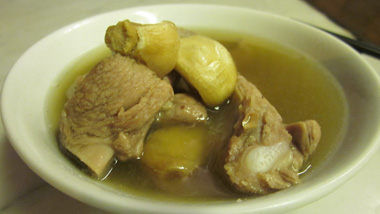 ~ yummy bak kut teh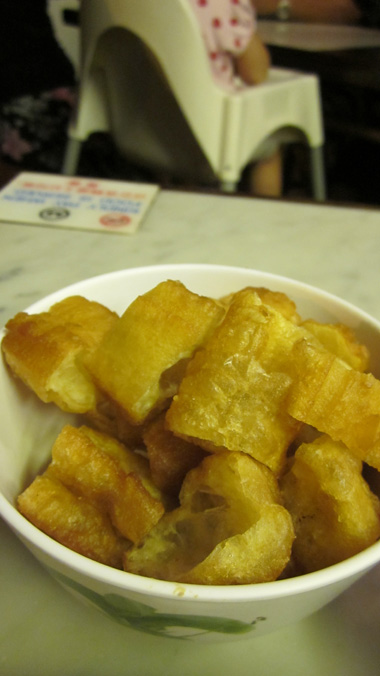 ~ with a bowl full of fried you tiaos
The riverside at Clarke Quay was lighted up with pretty Mid-Autumn Festival decorations. Tons of people were there to experience the sights and sounds of the festival.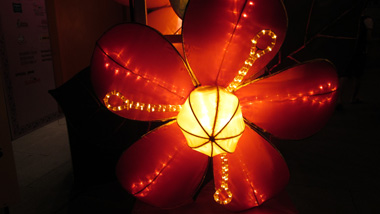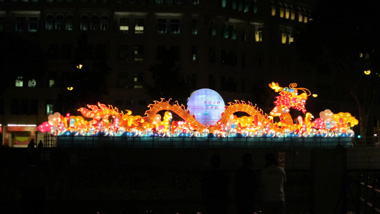 ~ dragon decorations on a bridge
The most popular attractions there were the 12 Chinese horoscopes that include the following list: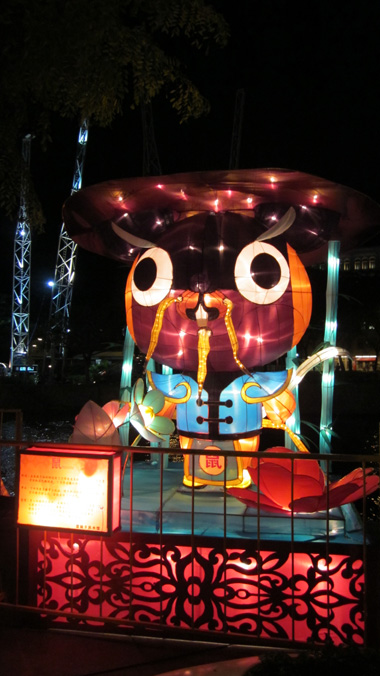 ~ Rat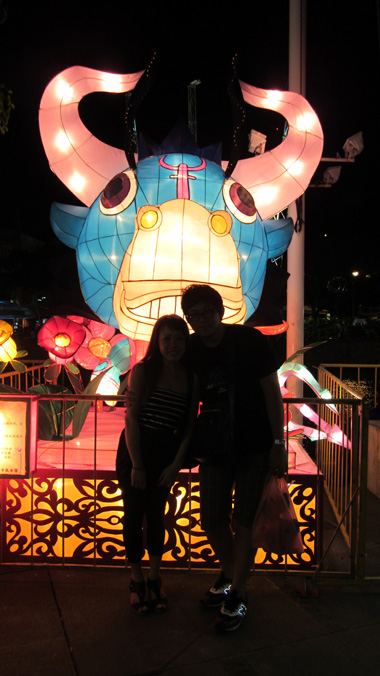 ~ failed shot of baby and me infront of the Cow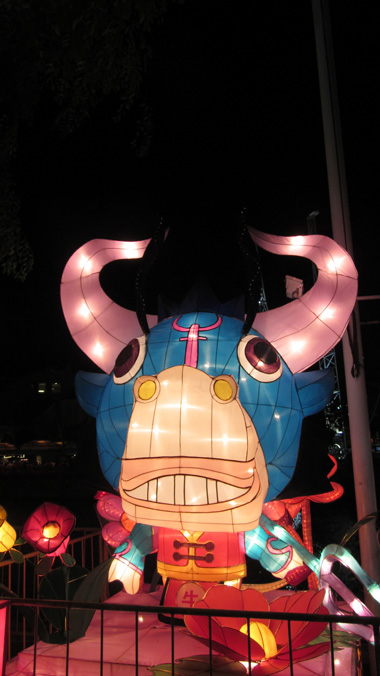 ~ Cow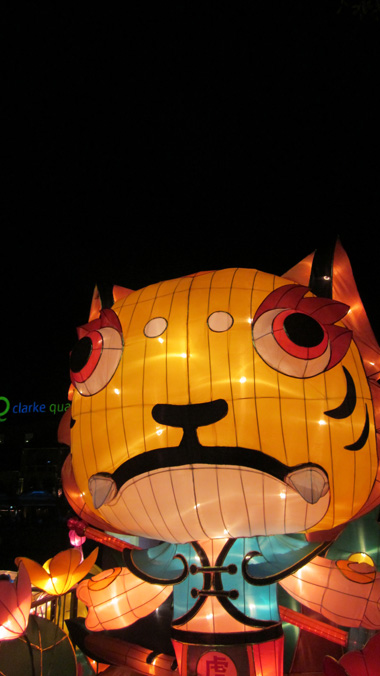 ~ Tiger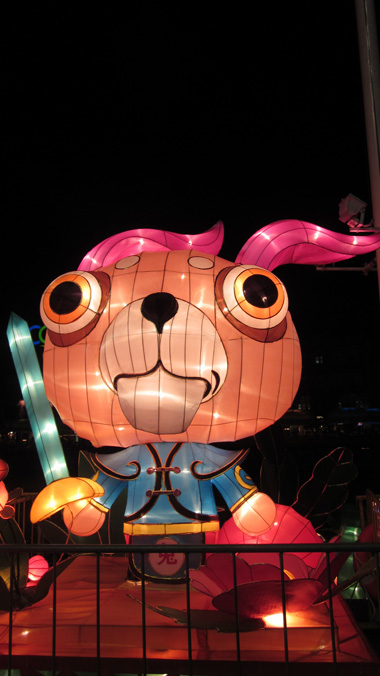 ~Rabbit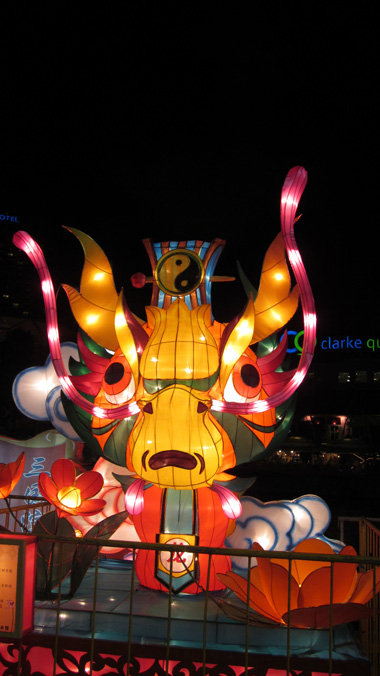 ~ Dragon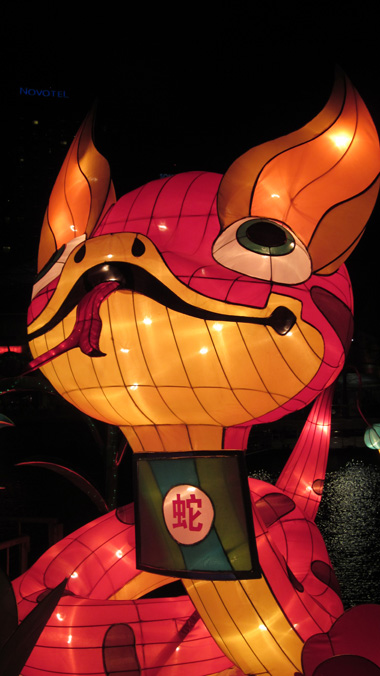 ~ Snake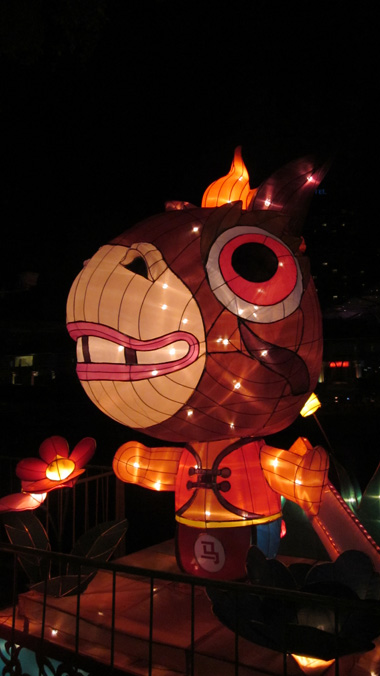 ~ Horse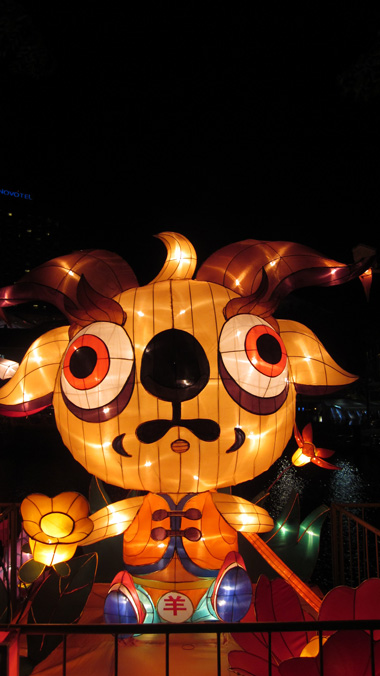 ~ Goat
Ugliest goat I ever saw.
~ Monkey
So cute he has the rod!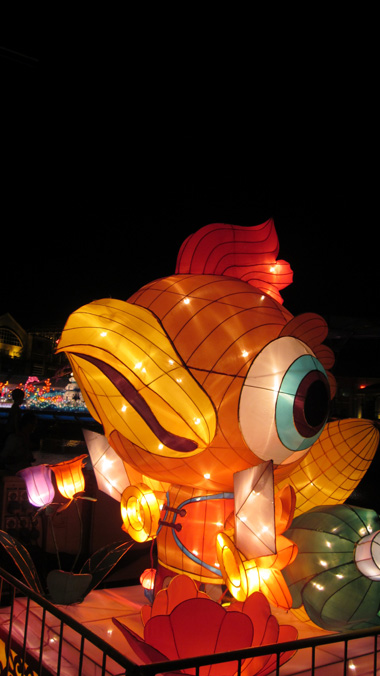 ~ Chicken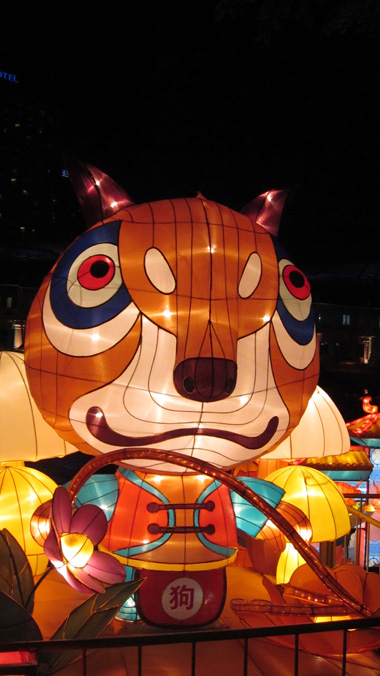 ~ Dog
Er which looks more like a squirrel. -__-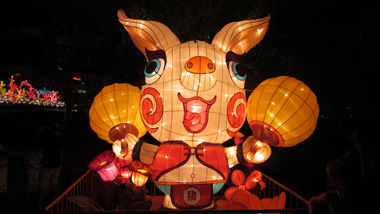 ~ pig
The 12 Chinese Horoscopes were actually placed spaced out along the river.
Other decorations are floating on the river: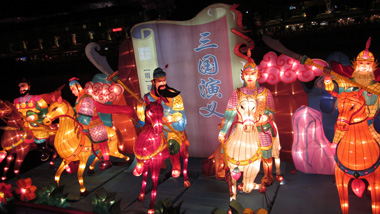 ~ The 3 Kingdoms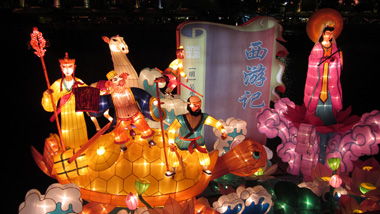 ~ Journey to the East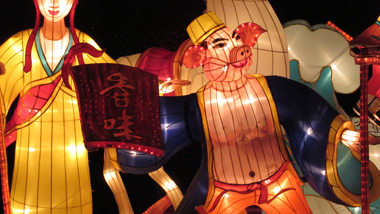 WTF WHY IS THIS PIG HOLDING A PACKET OF BBQ PORK?? XIANG WEI ROU GAN LEH.
Blasphemy!!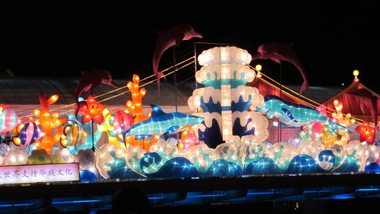 ~ The bridge across to the pubs area was really nice but I couldn't make out the theme nor take a proper full shot of it as there were too many people around.
Today me and baby met Adel and her bf (for the first time) and Valtan! Together we had Gogo Curry for dinner and it was just sooo good to catch up with them. Talk crap and just chill out, get to know new people among old friends. Its just a really good feeling to be able to see that everyone was doing well and that we all are happy, funny people...
HAHAHHA DOUBLE CHOC CHIP.
Ok inside joke.. and Val is gonna kill me!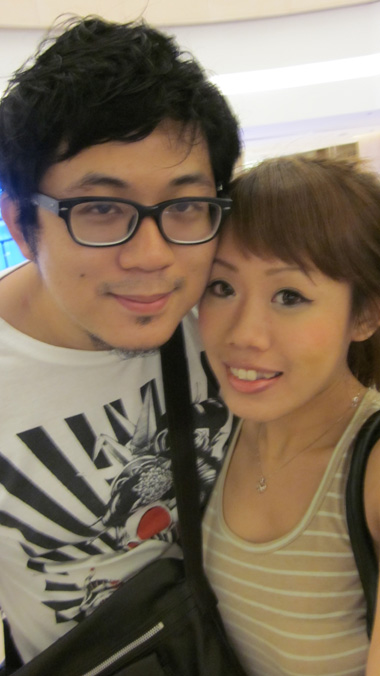 ~ (:
After dinner we went to my house downstairs and had some fun with lanterns. So that what I bought yesterday will not go to waste wtf. And yes we had fun!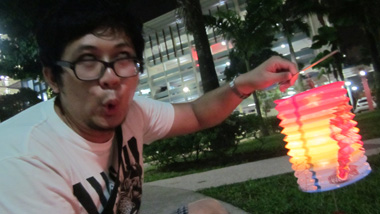 ~ what's with that silly face..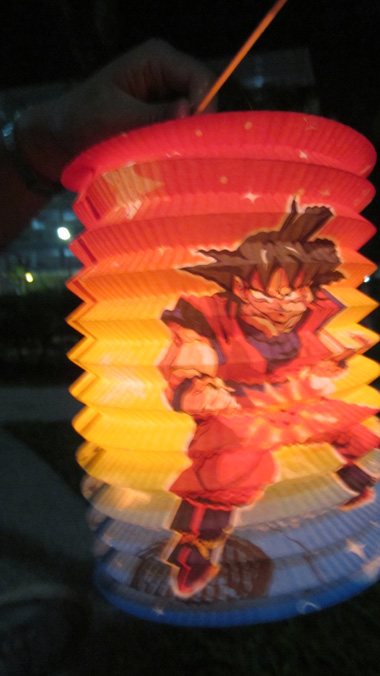 ~ I bought Dragonball lantern for baby!
He hates it though. o_o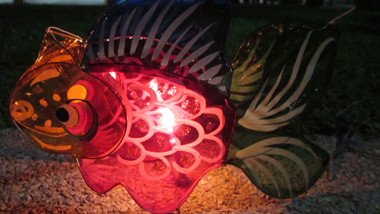 ~ gold fish for me!
I used to carry this when I was young.. from Primary school all the way till Secondary. I think this was my favorite lantern and its so nostalgic to be able to play with it again. =)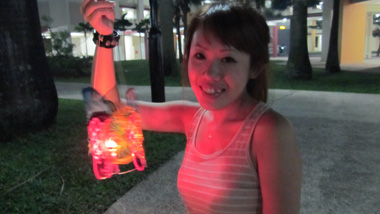 ~ I'm happy!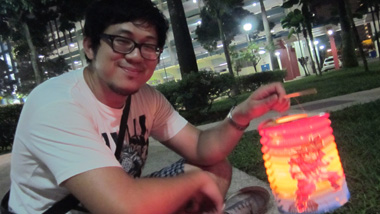 ~ bf too hehe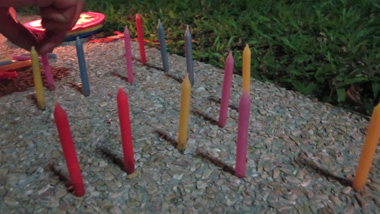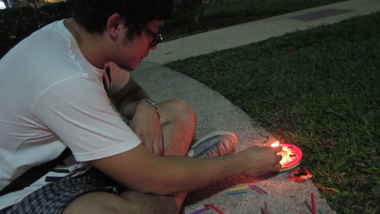 ~ playing with fire..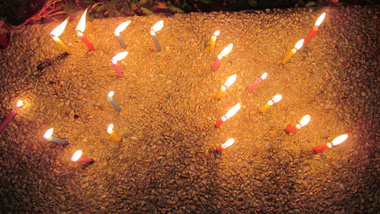 Aww I love this. So cheesy yet romantic!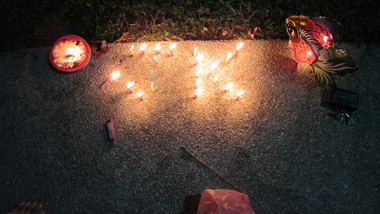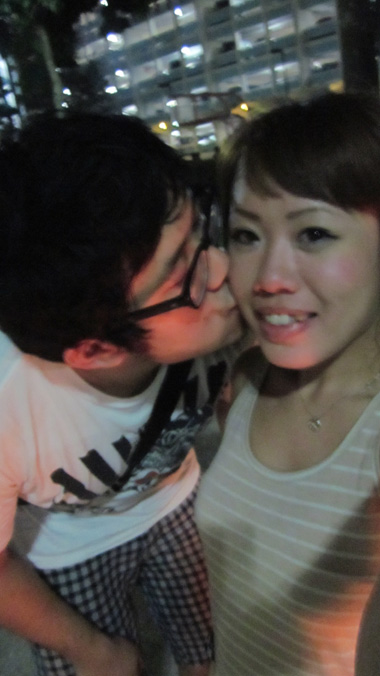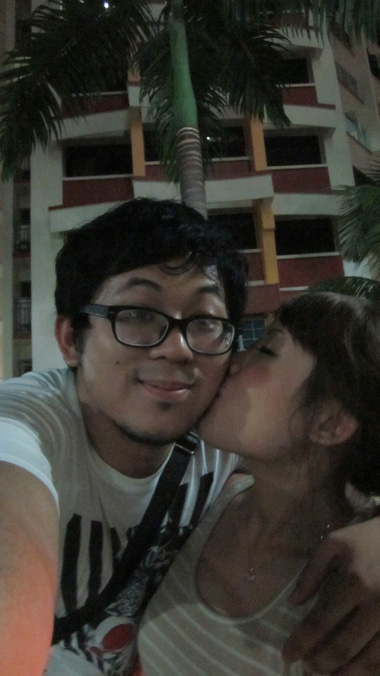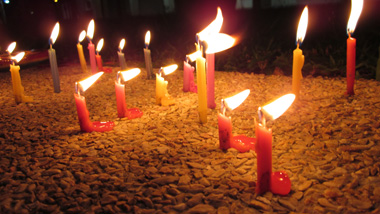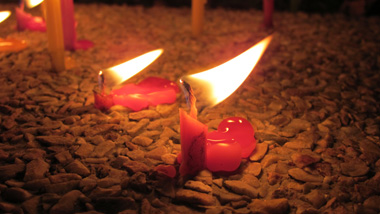 It was really nice for bf to accompany me for dinner and playing lanterns, though he was reluctant at first. But I really thought that we had fun and all, and this made me remember the day where we got together (You piggy-back me and us playing with sparklers..), brought a warm feeling to my heart.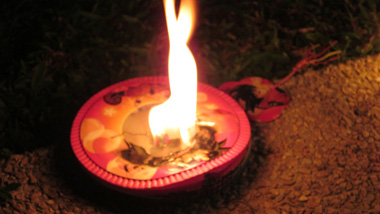 ~ a burning lantern
Marks the end of this post.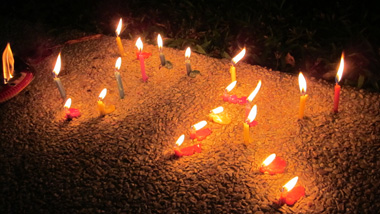 Wishing everybody a Happy Mid-Autumn Festival too!!!
Posted by:
剛毛クマおやじ
|at: 2010/09/26 3:49 AM
Posted by:
へっぽこなめ太郎
|at: 2010/10/03 3:32 AM
Entry
Comment
Archives
Link
Feed
Search