2010.09.20 Monday | category:-
Bro's bday is tomorrow so we had an early celebration by having dinner at this place called Ban Leong Wah Hoe Seafood at 122 Casuarina Rd.
Omg, it was so near to this prata place that I used to frequent with baby and I had zero idea at all that this treasure cze char place was here! o_o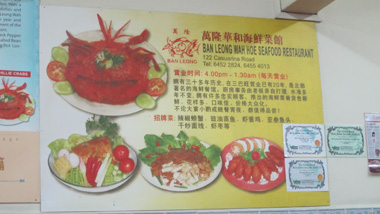 ~ the shop was flooded with big posters liddis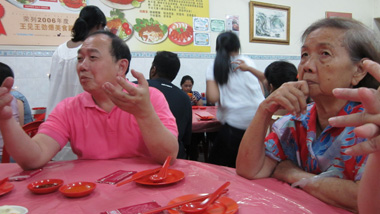 ~ daddy and granny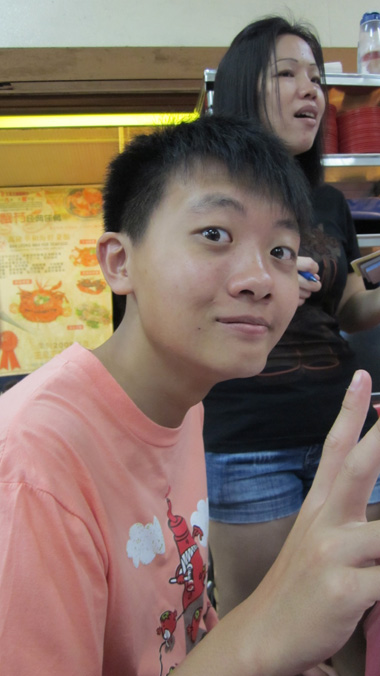 ~ Happy Bday bro!
20 years old oredi!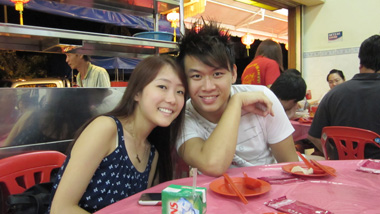 ~ Sis and Alvin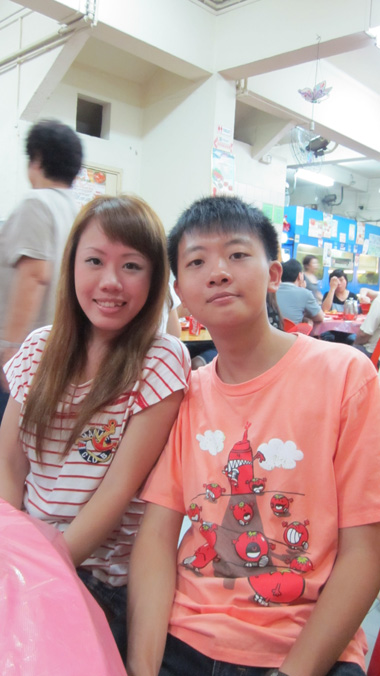 ~ me and bro
His shirt was cute, some tomatoes running away from a monster hahaha.
The first dish that came was so AWSUM that I just can't stop eating it.
Just om nom noms all the way...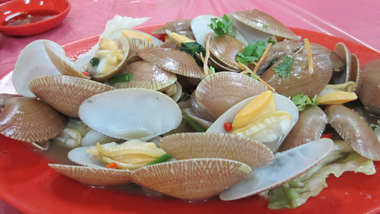 ~
v v v fresh lalas!
You know, I really hate it when I eat lalas; or shellfish for that matter - and find grains of sand or dirt in it.
This platter of lalas was totally clean and cooked to perfection. The best thing is its not drenched in some sambal sauce but just cooked by steaming with a clear broth.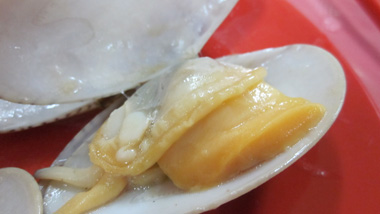 ~ so fresh I can die
But I didn't.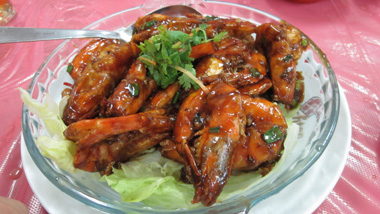 ~ prawns in ??? sauce
I don't know what sauce it was but it tasted not bad. The prawns were really fresh as well! $30 for this plate sounds abit steep to me though.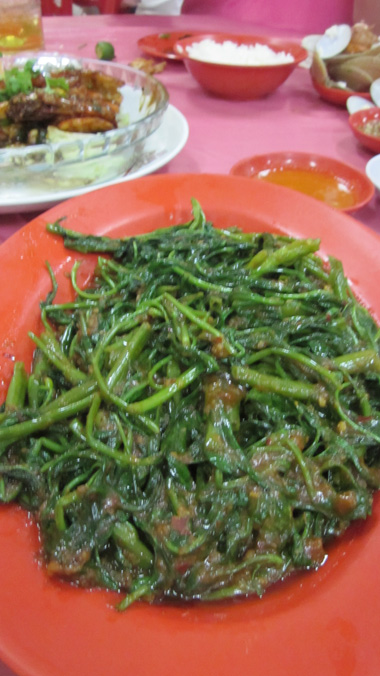 ~ sambal kangkong
This is my fav veggie selection when it comes to yong tau foo and cze char. I love how the veggie has such thin and crunchy stems but soft leaves and tastes so amazing when combined with sambal chilli.
Can't help it when I'm such a chilli whore.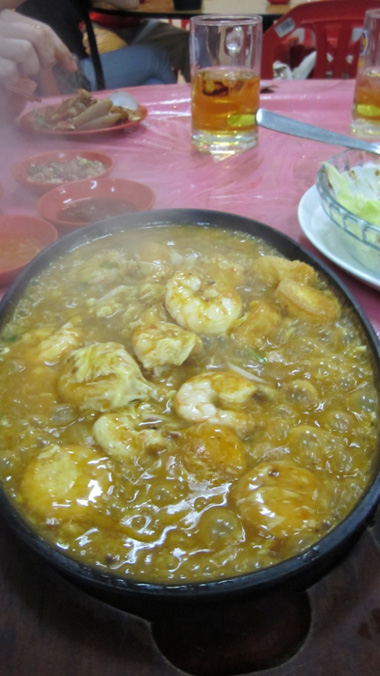 ~ hot-plate tofu
Doesn't need any introduction whatsoever. One of the most popular cze char dishes around SG. I just have to add that I usually find this dish very over-rated but this one we had was very good as the prawns were huge and fresh. Tofu wasn't cooked till too mushy too, which I don't like.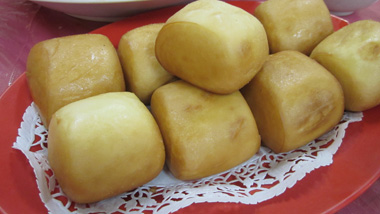 ~ mantous
And you know after this picture, that crabs will be next on the dinner list lol.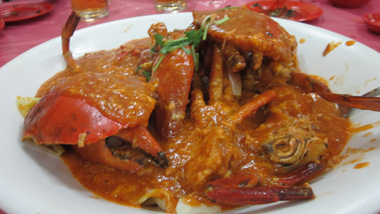 ~ CHILLI CRABS!!
2 hugeass crabs with very
SHIOK
and thick chilli sauce gravy... MMM MMMHM MMM MM.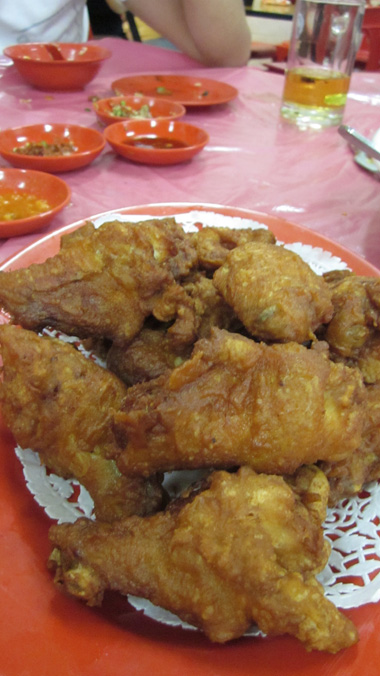 ~ prawn paste chicken
As usual, one of the hot favorites of cze char patrons, the prawn paste chicken never fails to live up to its name. It will satisfy any fried food craving you have there and then.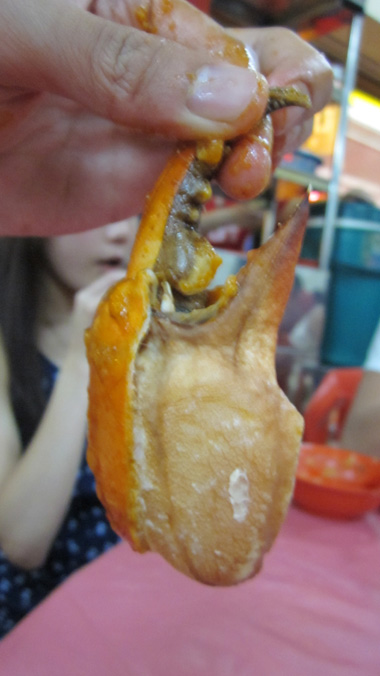 ~ final picture of my bro holding up a de-shelled crab claw
To emphasize how much meat it has lol.
I would say its definitely one of the best cze char places I've eaten and I wanna go back there again! Luckily cos we've kinda gotten sick of all the usual food haunts that we go to and crave for somewhere else that has good and affordable food that all of us can enjoy. (:
Gotta sleep soon.. its Monday again.
Entry
Comment
Archives
Link
Feed
Search