2010.09.15 Wednesday | category:-
Was not really into the blogging mood recently as time really wasn't on my side and there was no inspiration..
But today I was really happy cos it is my and baby's ...
2ND YEAR ANNIVERSARY!
I really don't think myself as a wonderful girlfriend.. but I do try to do my best? I hope that boyfriend will forgive me for whatever bad things I had done and said and please continue to sayang me for all its worth. I know I really regretted some things I did before and I swear that it will not happen ever again.
Ok enough of talk, better to put some pics up!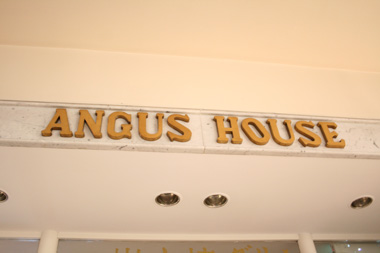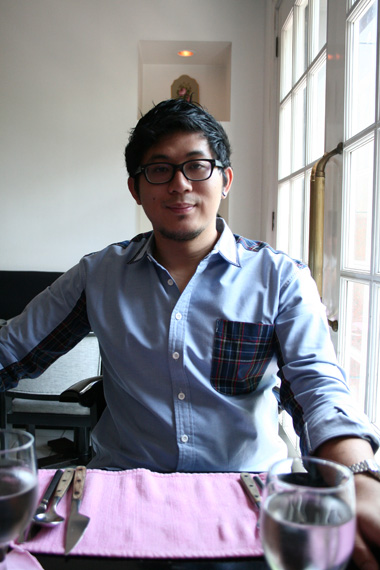 ~ darling bf at Angus House
Its a cosy and quaint restaurant with a romantic ambiance at Takashimaya that Bf brought me to eat some of their famous but expensive steaks. (: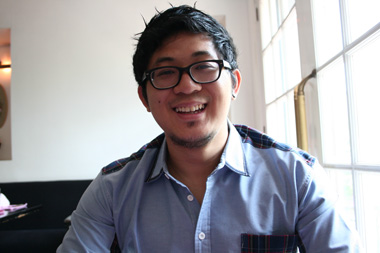 ~ bf is extremely happy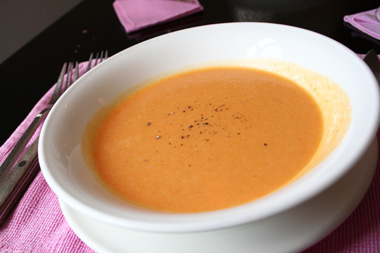 ~ um, I don't know what soup is this.. but it tasted really good.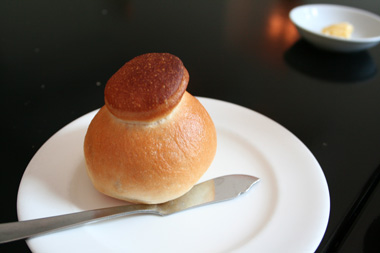 ~ cute bread that comes with the soup!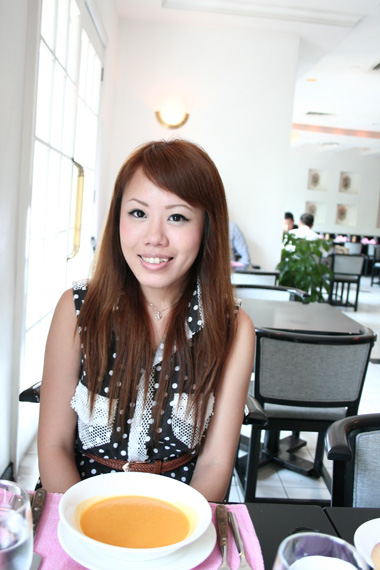 ~ I'm happy too!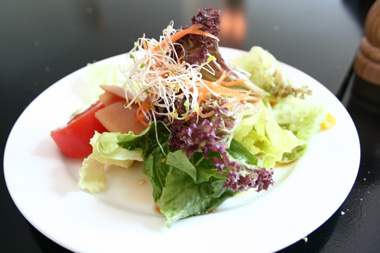 ~ very-fresh salad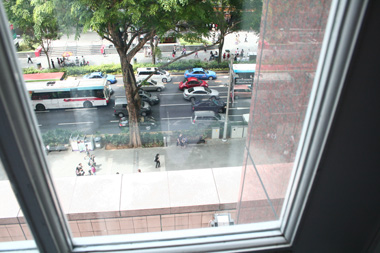 ~ ahh window seats are the best!
Especially when in planes.. hehe.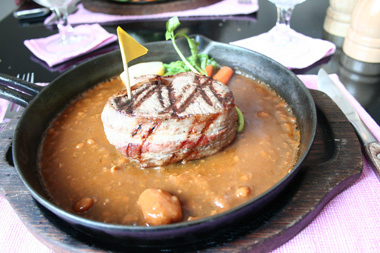 ~ bf's Tornado Tenderloin steak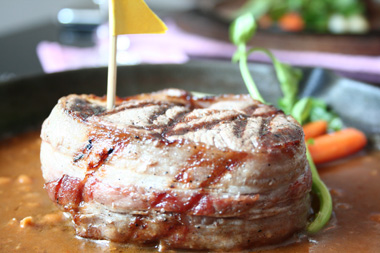 Wrapped with bacon somemore! I personally prefer this one as the sauce was not too salty and there was a tinge of sweetness. The medium-rare was done perfectly - not too bloody and not too charred.
The beef just literally MELTED in my mouth lor!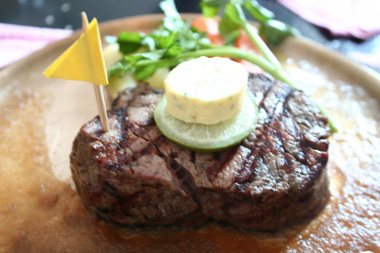 ~ my tenderloin steak
I liked the garlic butter ontop of the steak!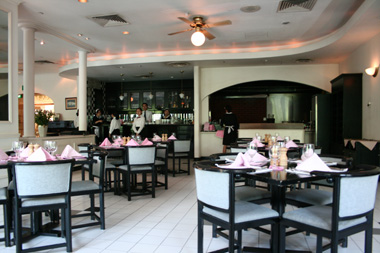 ~ very nice ambience
Just right for a romantic date. (: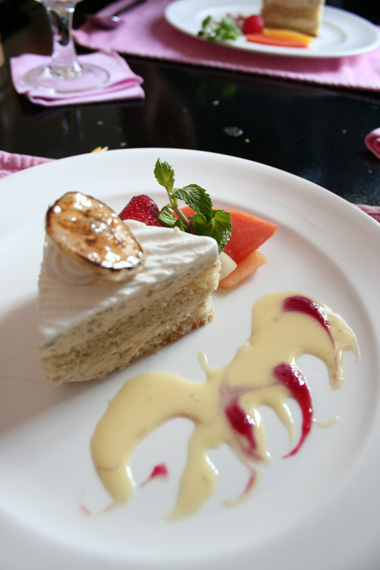 ~ banana cheese cake
Not-too-heavy dessert. All the dishes went really well with each other.
I felt super satisfied after the meal! Now I know how it feels like to eat a damn fucking expensive piece of steak. AWESOMENESS.
We caught a movie after the meal and I really love it! A sweet romantic comedy with Justin Long and Drew Barrymore in it entitled "Going the Distance".
I think they had fantastic onscreen chemistry and I thought that they don't look compatible with each other but then they do lol.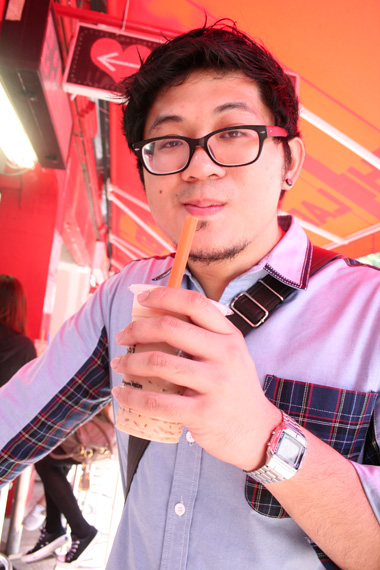 ~ bf with a cuppa caramel milk tea from Wo Ai Tai Mei
I love the milktea there! Comparable to Koi's standard and no long fucking queues.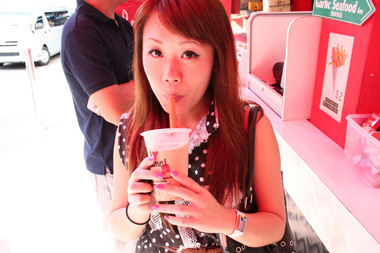 ~ =D
All in all, I REALLY enjoyed the time spent with bf today.. and not just today, but every single moment that we spend together is wonderful. Nothing makes me feel better than being with him. The food even tastes better when we are sharing it together.
We made each other "secret projects" that we presented today.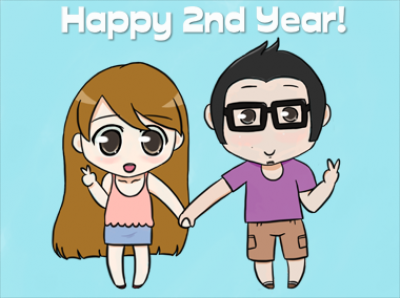 ~ mine was a drawing of us together, done in Photoshop.
I hope you like it darling, I know its not perfect lol.
And I also made a big card for him but I forgot to take a picture of it.
Bf's "secret project" made me pleasantly surprised cos I would have never thought...
That he would bake for me!! OMFG!!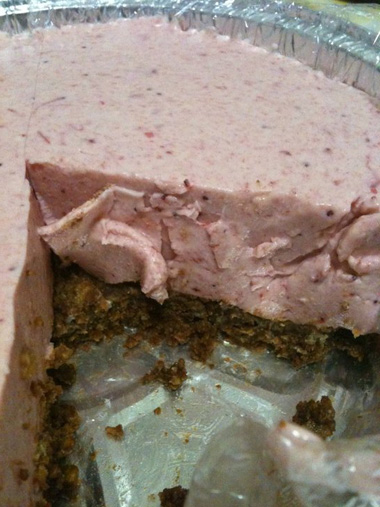 ~ And its PINK!
Strawberry cheesecake baked with love. <3
I love it and it tasted amazing, I swear upon my life!
Sigh, a man that loves me so much and is willing to learn to cook/bake for me?
I must be the luckiest woman alive. =)
...
Happy 2nd Year, darling. And may more happiness fill us with years to come.
Entry
Comment
Archives
Link
Feed
Search